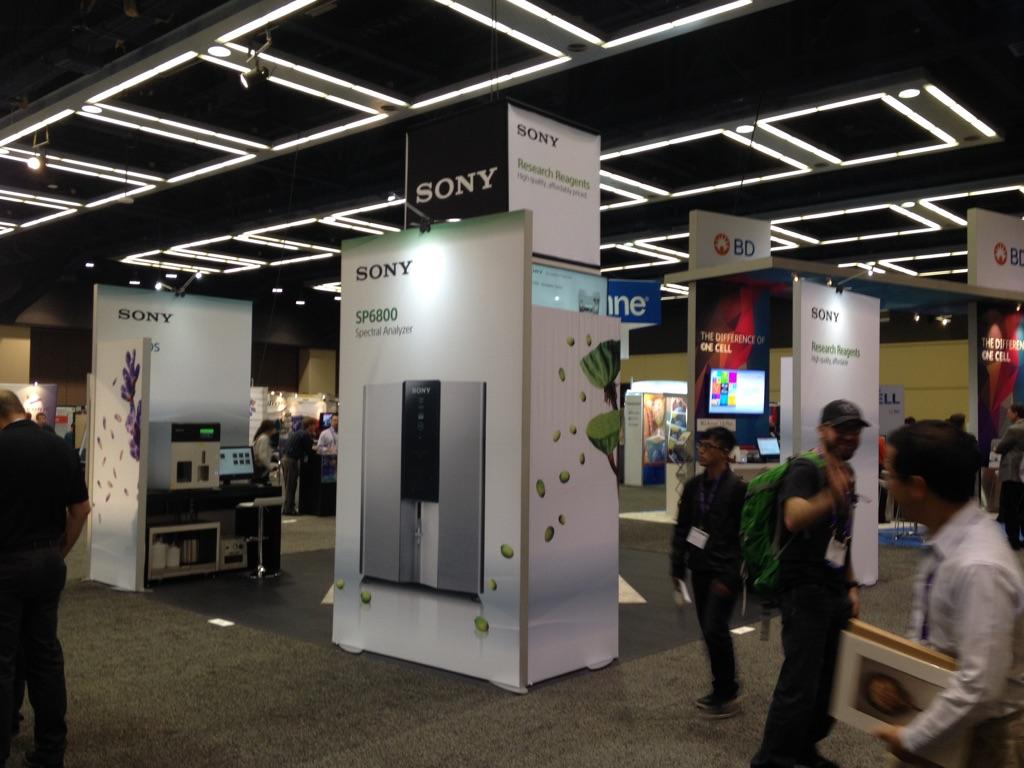 Project Description
This environment is a clean, modern, high-tech space with elements strategically designed and placed to help with product demonstrations.  The professional and unique elements, along with bold graphics, demonstrate leadership and project a strong brand presence throughout the space.
Project Details
Client SONY BIOTECHNOLOGY
Date FEBRUARY 2016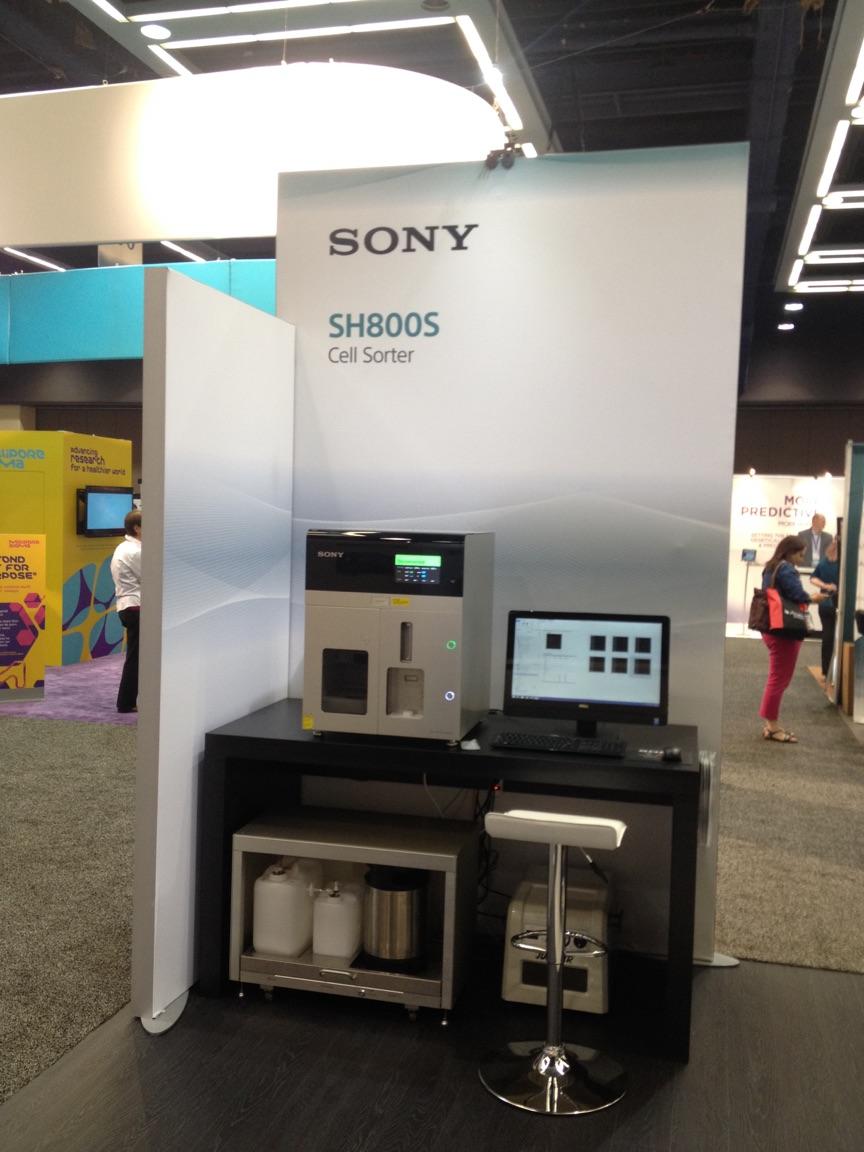 Project Feature
This exhibit was designed to be lightweight, making extensive use of fabrics and extruded aluminum, to cut-down on freight, drayage and I&D costs.